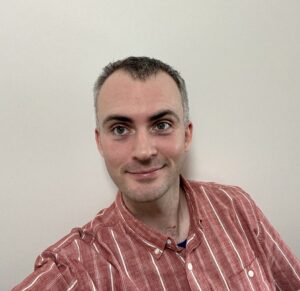 Compassionate creative connections.
共感に基づくクリエイティブな繋がり
---
I'm a Singapore-based creative professional who works to cultivate meaningful connections between people, ideas, and stories. Guided by the drive to share the inspiration and wonder of those connections, I take on projects with a wide variety of artists and creators.
I created this website to learn WordPress, to organize and showcase my portfolio, and to develop new creative ideas. Have a look around and feel free to get in touch through the Contact page!
Aside from creative projects, I work remotely for Kinsta as Business Development Manager APAC, focusing on Japan and the broader APAC region. Kinsta is a globally distributed company that provides premium managed cloud hosting—the best, fastest, most reliable in the business.
I also manage Kusuki Pte Ltd. Kusuki is a private Singapore firm that provides international development consulting services for businesses and artists.
Got a creative project or idea in mind? I'm available and I'd love to chat about it. Get in touch.
私はヒト・アイデア・ストーリーの間に有意義な「繋がり」を促すシンガポール在住のクリエイティブプロフェッショナルです。その繋がりから生まれる魅力とインスピレーションを共有することを指針に、幅広いジャンルのアーティストやクリエイターと一緒に様々なプロジェクトを手掛けています。
私は3つのゴールを持ってこのウェブサイトを作り上げました。それがWordPressを学ぶこと、自分の実績をまとめることによってポートフォリオを披露すること、そして新たなクリエイティブアイデアを開発することです。是非、ご覧頂ければ嬉しく思います。コンタクトページにてご連絡も頂けます。
現在はクリエイティブプロジェクト以外、KinstaでBusiness Development Manager APACとして日本市場そしてAPAC地域に集中して事業開発に心がけています。Kinstaは完全リモートワークの会社で、業界最高、最速、最も信頼に足るクラウドホスティングを提供しています。
Kusuki Pte Ltdを経営しています。Kusukiはビジネスやアーティストのために国際事業開発コンサルティングを提供しているシンガポールの会社です。
プロジェクト、クリエイティブアイディアは大歓迎です。新規ののご相談は受け付けておりますのでどうぞご連絡くださいませ。
---
Born and raised in Los Angeles, Alex has also spent time in Boston, New York City, Saint Petersburg, Russia, and both Kanazawa and Kyoto in Japan before his current home in Tokyo. With broad experience in media production and communications, Alex has produced live music events and FM radio, coordinated international tours and network television production, and worked with creative people to tell stories around the world. He is also a translator, interpreter, speaker, and cultural event specialist.

Graduating from Tufts University in 2011 with a major in Japanese and a minor in Mass Communications & Media Studies, Alex also studied at Kanazawa University in Japan and Saint Petersburg State University in Russia. Thriving in international settings, he holds the highest level of Japanese Language Proficiency Test (JLPT) certification and an MBA from Quantic School of Business and Technology.

Alex is fluent in Japanese, and conversational in Polish and Russian. He loves music and the performing arts, as well as languages, cuisine, nature, technology, and travel.
ロサンゼルス育ちのアレックスは東京に辿り着く前、ボストン、ニューヨーク、ロシア・サンクトペテルブルク、金沢、京都にも渡り歩いた。幅広い制作と表現の仕事を担当し、ライブやテレビの制作からラジオや海外ツアーのプロデュースまで経験してきた仕事は多岐に渡る。世界各地でクリエイティブ活動を支えるアレックスは制作やコーディネーターの仕事に加え、翻訳と通訳、講演や司会、文化イベントなどで活動の幅が広い。

アメリカ・マサチューセッツ州のタフツ大学を日本語専攻とマス・メディア副専攻で2011年に卒業。石川県の金沢大学とロシアのサンクトペテルブルク大学に留学。文化の壁を越える国際業務の経験を持つアレックスは、日本語能力試験一級の資格と、クアンティックビジネス・アンド・テクノロジー・スクールのMBAを持つ。

アレックスは日本語が堪能、ポーランド語とロシア語が日常会話レベル。音楽、芸道、言語学、料理、大自然、テクノロジー、旅行が大好きと趣味の幅も広い。
---
---